About the Experiment
Here we are going to exhibit a virtual experiment on Open Shortest Path First (OSPF) Protocol. This protocol is an Interior Routing Protocol that means OSPF is primarily used for communication among the routers within a single Autonomous System (AS) particularly for Larger AS. In small AS we generally used Routing Information Protocol (RIP).
In this virtual experiment, the instructor has created an AS consisting of 4 areas namely AREA 1, AREA 2, AREA 3 and the most important area i.e. designated backbone area, AREA 0. The details of the routers with models and area assignment is given the table below: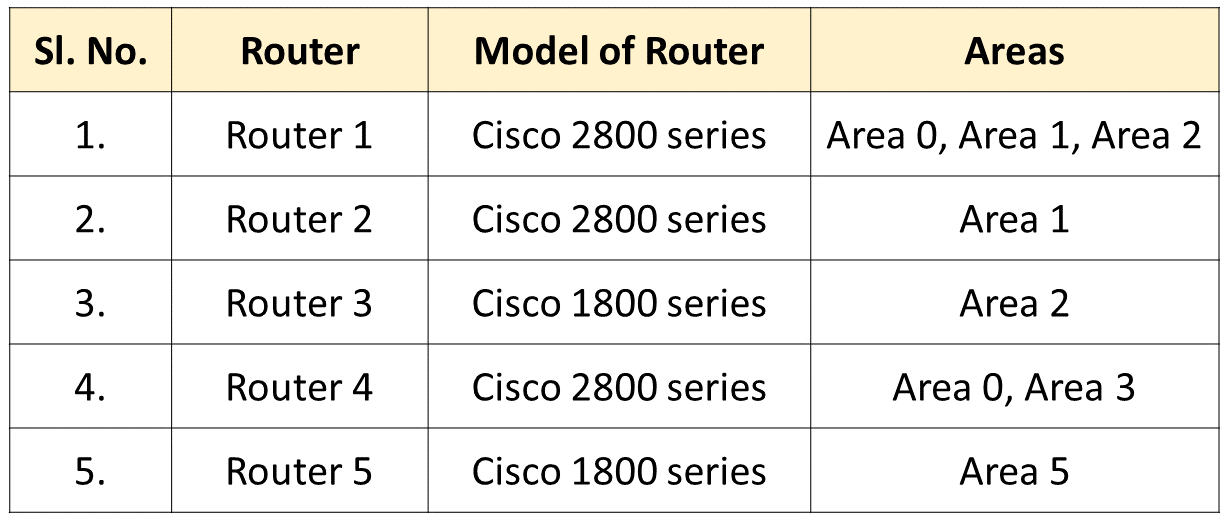 For configuration of the routers we can either use HyperTerminal or use Putty The figure given below shows the deployment of routers within various areas.